I really, really want to bring this suuuuper dated website up-to-date, but I've been so focused on things outside of technology that I haven't devoted any time to broox dot com.
Let's fix that... at least for one blog post.. and talk about last year.
2018 felt incredibly productive.
It started with some fun travel and ended with me literally canceling all travel for the last 4 months and just hangin at home. I got a new job. I built a lot. It was awesome. It was all awesome.
Work
I moved from a Commerce team at PayPal to the Commerce Team at Venmo, which has been much more my speed. They brought me out to Colorado and New York a couple times, which were nice trips, but the best part is: I'm building rad, heavily used stuff with amazing folks again. It feels good to build. Man.
Other travels
and we, of course, got to Chicago a few times...
Beer. There was a lot of beer
We went to a few German festivals - Bock Fest in Minnesota with Kari and some of my best buds, as well as Salvator Fest and Oktoberfest with Kari and our DM buds.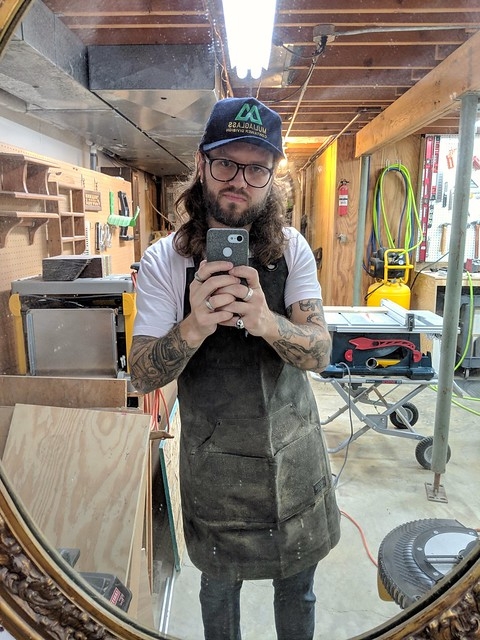 The house
We did a lot. I built a lot. We spent a lot.
Parties
With all of the house work came a bit of hosting. We hosted an enchilada party, MS Walk party, pizza parties, a giant birthday party, brunch parties, brew parties, fondue parties, our first Christmas at home, and had a ridiculous New Years Eve party.
We've built this house to party.
Shows
Lots of shows. Mostly at festivals like 80/35 and Riot Fest, but...
I saw Marilyn Manson, The Pixies, The Wombats, Atmosphere (twice), Phantogram, Kesha, Illenium (at Red Rocks!), The Aquabats, K.flay, Sum 41, Digable Planets, Flogging Molly, Cypress Hill, Weezer, Wolfmother, Jerry Lee Lewis, Beck, Andrew WK, Suicidal Tendencies, Blondie, Bad Religion, Run the Jewels, and Pusha T.
I also saw a lot of local shows, WWE RAW, a burlesque show, and my first full-on drag king show.
Manson, Aquabats, and Pusha T were my favs...
Pro wrestling is super weird. Especially live, televised pro wrestling.
Weddings
We got to see our buddies Adi and Emi get married. Our friend Samantha get married, and were also lucky enough to be the +2 at Ace and Leslie's Cancun wedding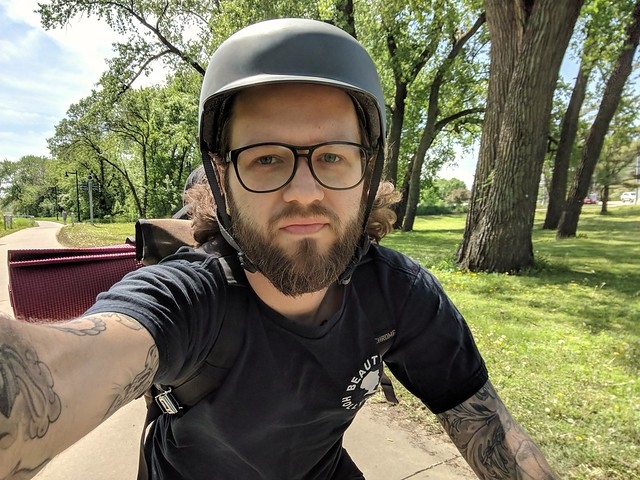 Health
I did a lot of yoga and continued to hang with my therapist once a month. Both continue to be awesome and I believe played a huge part in the year's productivity.
I also played in some Volleyball, Softball, and Broomball leagues.
Softball was hilarious. I don't think I'd swung a bat since I was like in Jr High, so I barely knew what was going on and was pretty terrible... but I hit a home run toward the end of the season. That felt rad.
I'm proud of 2018. We accomplished a lot... but I'm even more excited about 2019.
2019 goals
Remodel the basement ... preferably before summer. It's already well underway!
Keep doing yoga. Try to do more.
Ride more bikes! (we slacked off last year)
Get back on the snowboard
Cruise around on my skateboard
Get my golf clubs back out
Hit more home runs
Tattoo my hands and face... just kiddin. maybe
Most of all, get past all of this house remodeling bullshit, slow down a bit and just enjoy life
ok!